Full Color Printing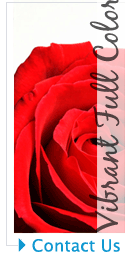 The advances in the equipment associated with full color printing have set the standard for print jobs that can be done within quick turnaround times and maintain a level of output quality that ensures the client will be satisfied. At Prentis, our full color printing services include:
High Speed Digital Printing
Large & Small Run Color Copies
Traditional 4 Color Offset Printing
The staff at Prentis can accommodate files in multiple media type and Mac or PC format. We offer on-demand print services and quick turnarounds on virtually ever project.

Contact us to find out more about how our full color printing services can brighten up your next print project.