Prentis Capabilities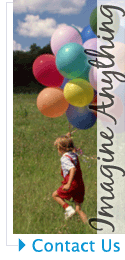 Your Full Service Solution.....Anytime You Need Us

For over a quarter century, Prentis Printing Solutions has been growing its business with innovation, new technology and solid customer relations to continually produce high quality print materials that exceed expectations. We have the experience and equipment necessary to provide on-demand printing services, quick production turn arounds, in-house quality assurance and customer satisfaction every time.

Prentis has structured its service offerings on the principle of providing its clients throughout Central Connecticut with just what they need. We haven't been overzealous with our equipment and technology acquisitions so that we outpace customer needs. And we haven't kept ourselves in the twentieth century by holding on to techniques and services that are no longer relevant to client demand.

As a dual platform company with experience in a wide variety of media formats and web-based technology to support file transfer and client support, Prentis Printing Solutions is here for you today and we'll be here for you tomorrow, making you shine every time.