Profile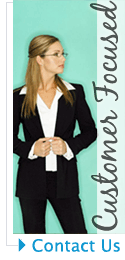 Centrally located in Meriden, Connecticut, Prentis Printing Solutions is a dynamic printing company that has been able to continually evolve to meet both client demands and ever-changing industry standards. Our services continue to expand, but our goal remains simple, to "make you shine." Our reputation of working one on one with customers and providing the best possible printing solutions remains the core of our business.

Accommodating Our Clients
Ask our clients what they value most about their relationship with Prentis and most will say that our ability to accommodate their needs is exceptional. From our technical capabilities to our full spectrum of printing services, we have the ability to exceed client expectations with every project. Whether a project requires a run length of 100 or 1,000,000 pieces, we strive to provide on-demand services, rapid turn around times and a finished product that meets the quality standards for the project.

Community Ties
Our ties to the community we work for are strong. Chances are, if you've been to an event, taken a business card or read a brochure at an organization or small/medium business somewhere in central Connecticut, you've seen our work. To that end, Prentis Printing Solutions is a staunch supporter of numerous charitable endeavors in the area and is a proud member of the Greater Meriden Chamber of Commerce.